PDF is the most common file type that can be easily shared and opened in any operating system. If you want your document to be read but not edited, you can save it as a PDF file. When you do, the PDF will retain your formatting and often be a smaller file than the original document. Want a fast, secure and productive way to convert PDF to Word on Mac.
Step 1.
Run FineReader PDF on your Mac® and select the Quick Conversion tab. If you need your PDF document converted to Microsoft® Word or Excel, click the "Microsoft Word" or "Microsoft Excel" button.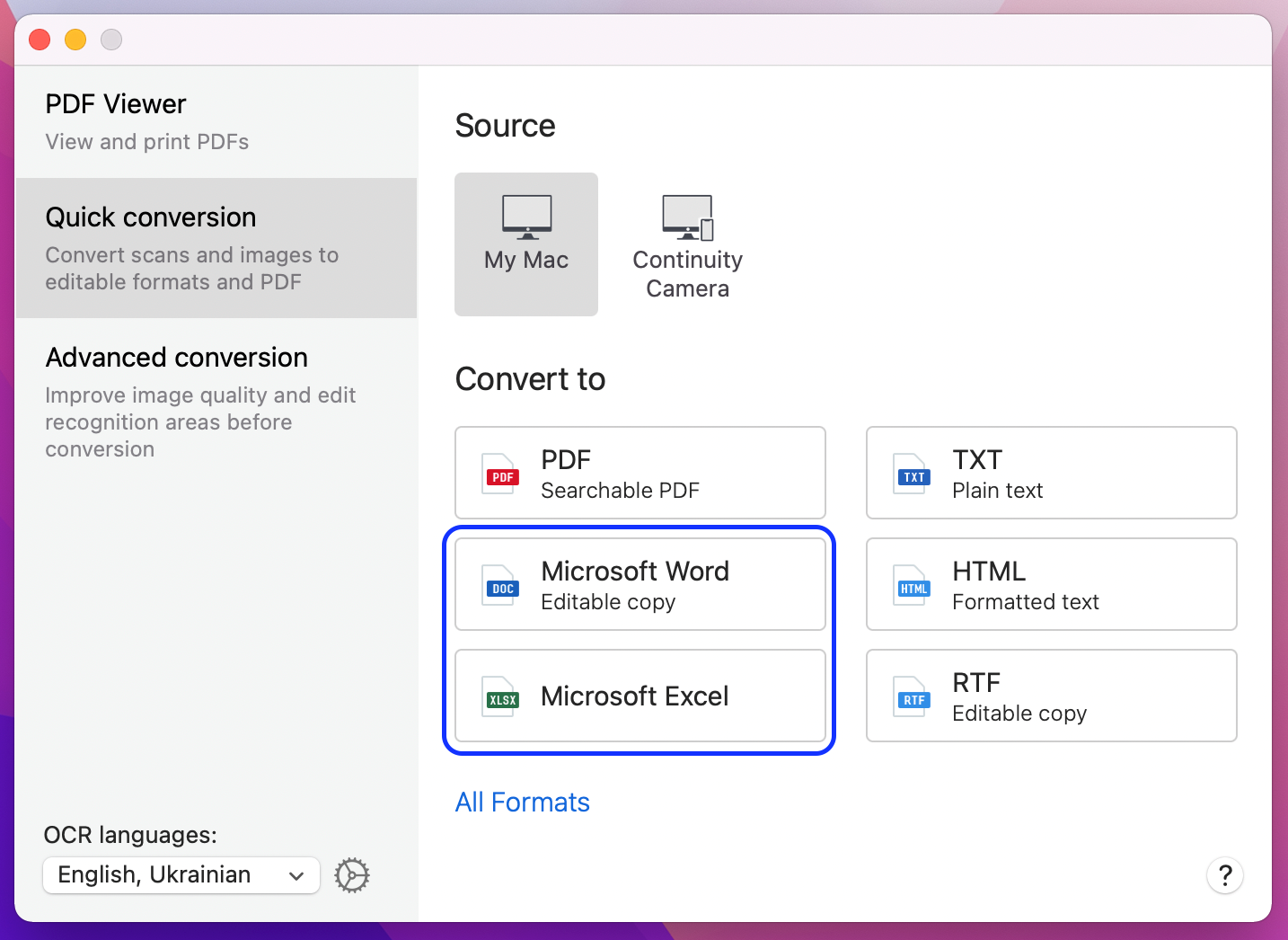 Step 2.
Select the PDF document you want to convert and click "Open":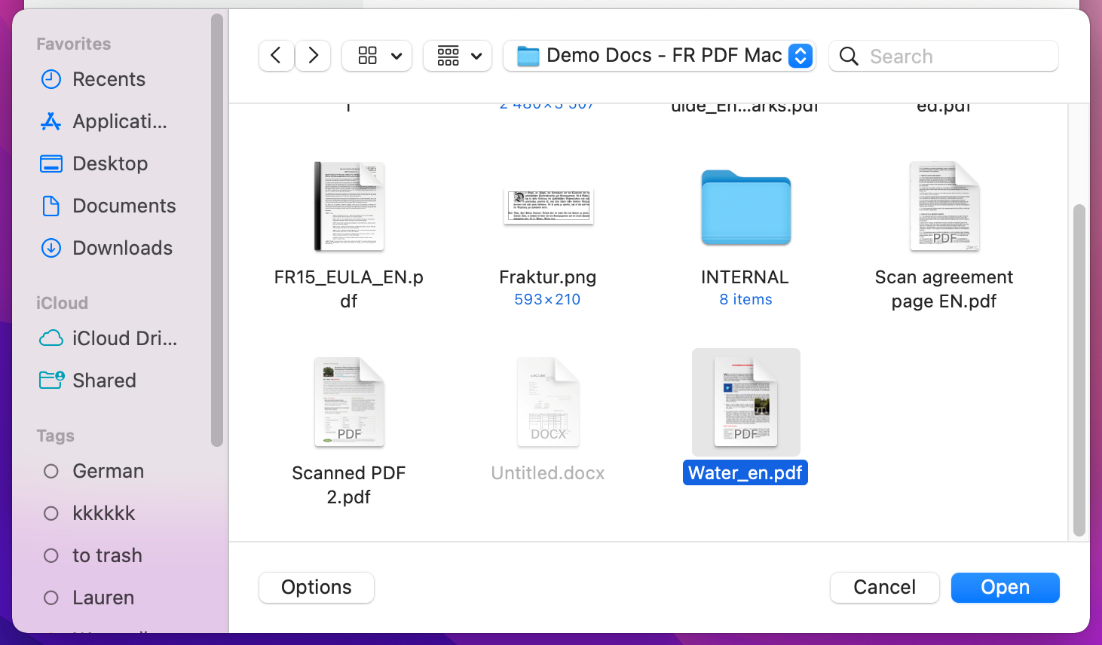 Step 3.
Next, choose where you would like to save the converted document and click "Export":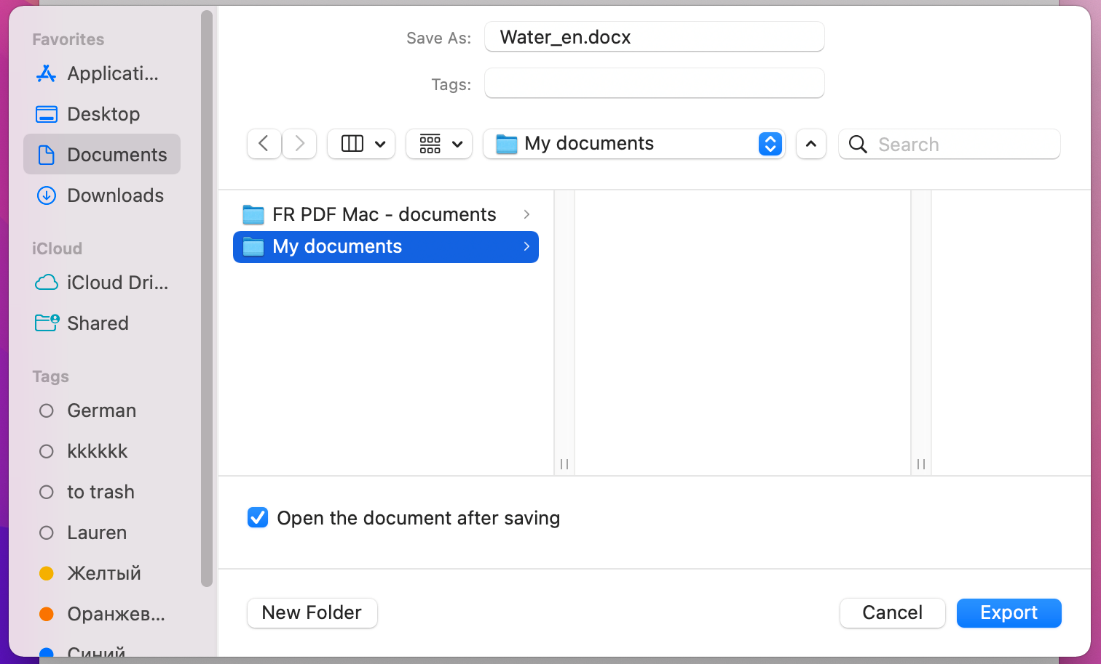 Once FineReader PDF has finished converting your PDF to Word or Excel on Mac®, the document will open in the corresponding application and be ready for further editing, copying quotes, tables, or anything else you may need to do.